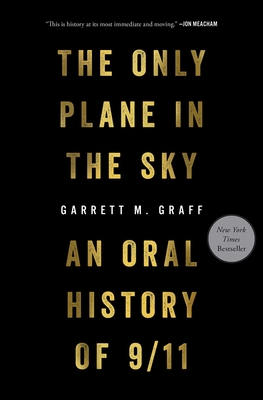 If there were any doubts about the high regard with which Former First Lady Michelle Obama is held by the American public, her 2018 memoir Becoming surely put them to rest: the book sold more copies in the U.S. than any other title that year, had its promotional tour extended well into 2019, and was very quickly adapted into a 2020 Netflix documentary. (As of this post's publication, it remains on the New York Times' nonfiction bestseller list, coming in at an impressive #15.) In addition, as Jennifer Szalai notes in her review for the New York Times, the book essentially confirms what many probably already presumed about the author's personal politics: that she "seems to be a measured, methodical centrist at heart." Szalai doesn't stop there, however. "But hers isn't a wan faith in expanding the pie and crossing the aisle," she goes on to say. "Her pragmatism is tougher than that, even if it will come across as especially frustrating to those who believe that centrism and civility are no longer enough."
Of course, when something sounds too good to be true it usually is. And, indeed, comments made by Mrs. Obama during her press tour definitely put the lie to any suggestion that hers is some kind of enlightened centrism. In a Today Show interview with Jenna Bush Hager, the daughter of Former President George W. Bush (just in case there was anyone left who felt that America's political class wasn't insular or nepotistic enough), she had this to say about the 43rd President:
Our values are the same. We disagree on policy, but we don't disagree on humanity, we don't disagree about love and compassion. I think that's true for all of us — it's just that we get lost in our fear of what's different.
It may not be wan, but if this doesn't show a problematic faith in "expanding the pie and crossing the aisle," then I really don't know what does.
As The Intercept's Mehdi Hasan has accurately noted, George W. Bush was "one of the most destructive presidents in modern American history; a man who has never been held to account for a long litany of crimes, misdeeds, and abuses of power committed during his two bloodstained terms in office." I won't enumerate the whole litany here, but the wars in Afghanistan and Iraq, as well as the administration's response to Hurricane Katrina, present open-and-shut cases for this assessment. There are also his much more recent activities to consider: as Hasan reminds readers, "In September 2018, Bush lobbied Republican senators to approve his former staff secretary, Brett Kavanaugh, to the Supreme Court — and reaffirmed his public support for Kavanaugh even after Christine Blasey Ford and others accused the judge of sexual misconduct."
That Mrs. Obama is so popular and well-liked makes her contributions to the unofficial-but-easily-perceptible Bush rehabilitation project particularly troubling. But she is by no means the only high-profile liberal engaged in this undertaking. Just days ago, her husband, as part of a virtual fundraiser for former vice president and presumptive 2020 Democratic presidential nominee Joe Biden, stated that "my predecessor, who I disagreed with on a whole host of issues, still had a basic regard for the rule of law." This is so patently, ludicrously false that it should not even require pointing out. For those who need a refresher, though, Common Dreams staff writer and senior editor Eoin Higgins usefully tweeted this in response: "Bush started an illegal war, instituted a dubiously legal spying program, codified torture into US law despite it being illegal, and fired US attorneys for political reasons and that's just the shit I can think of in 30 seconds."
There has also been some alarming punditry — which you can search for yourself because I'm not going to link to it here — suggesting that Biden should offer a "unity" ticket by choosing Bush's Secretary of State Condoleezza Rice to be his vice-presidential running mate. Not to be outdone, the perpetually self-parodying Democratic strategist James Carville said about the decision, "Pick Sarah Palin. I'll be for her too. I just want to win this thing." (As an aside, I'm astonished that anyone even nominally liberal still cares to hear Carville's opinion about anything, especially given his consulting work with Palantir — the tech company whose software is used for ICE raids, detentions, and deportations, not to mention other invasive law enforcement surveillance programs. One small way that those who profess to care about family separations and children in cages can show it is by sending this hack packing.)
If it feels to you, like it does to me, that the Overton window in the United States is shifting further to the right all the time, there are probably more than a few reasons for that. But one of them certainly has to be this tacit rehabilitation of Bush, his administration, and their ilk by the Democratic establishment. If generally well-regarded liberal figures send the message that their "values are the same" as Bush's, so much so that they can't see any problem with Biden's presidential campaign choosing a Republican (even a member of 43's cabinet) as his running mate, it seems to me that that will absolutely have an effect in terms of recalibrating what constitutes the political center.
Worse still, the fourth estate has provided little to no assistance here. Beyond the more obviously left-leaning outlets, you'll be hard-pressed to find much Beltway journalism pointing out the increasingly rightward bent of the so-called center, let alone the key role liberals have played in pushing things that direction. This owes something to mushy-headed interpretations of what it means to be "objective," of course, but also laziness: media critics and independent reporters have long raised concerns about journalism's tendency towards "stenography" — essentially taking dictation from sources and reporting it without much in the way of analysis or critique. Further taking into account just "how big media failed us" in the run-up to and throughout Bush's war in Iraq, it should go without saying that standing idly by as the right-wing consolidates power will have deleterious consequences. Indeed, as two-time Pulitzer Prize-winning reporter Wesley Lowery put it in his Twitter response to the recent fracas at the New York Times (which I blogged about at length here):
American view-from-nowhere, 'objectivity'-obsessed, both-sides journalism is a failed experiment. We need to fundamentally reset the norms of our field. The old way must go. We need to rebuild our industry as one that operates from a place of moral clarity.
If such rebuilding is to actually happen it will require everyone's best efforts, including practitioners of what has been called "oral history as journalism" (work that presents a single story pieced together out of snippets from a wide-ranging collection of interviews). As much as we might like it not to be true, the medium is no less susceptible to the temptations of stenography and bothsidesism.
Which brings us at last to Garrett M. Graff's The Only Plane in the Sky: An Oral History of 9/11 (2019). Purporting to be the "first comprehensive oral history of September 11, 2001" (more on that shortly), the book "intends to capture how Americans lived that day, how the attacks in New York City, at the Pentagon, and in the skies over Somerset County, Pennsylvania, rippled across lives from coast to coast, from the Twin Towers to an elementary school in Sarasota, Florida, and how government and military officials on Capitol Hill, at the White House, in mountain bunkers, at air traffic control centers, and in the cockpit of fighter planes responded in an unprecedented moment to unimaginable horrors" (front flap; pg. xx). In an extremely enthusiastic write-up (they also named it one of the "Best Books of 2019"), Kirkus Reviews gushes:
Graff…does an admirable job of maintaining focus on the personal stories and does not drift off into political commentary — or engage in placing blame — or arrange the material so that some of his interviewees look good and some bad. Pretty much everyone emerges looking good, from President George W. Bush on down the political ladder…
But how is "not drifting off into political commentary" a good thing when your oral history includes narrators who were part of the Bush Administration? Considering how the tragic events of September 11, 2001, were subsequently used by his administration as a pretext for wars, draconian mass surveillance, and other awful things, how is it not actually an enormous problem that a book published in 2019 makes Bush and his cronies "look good"?
There is nothing inherently wrong with focusing an oral history project on peoples' "lived" experiences of September 11, 2001, of course. Dean E. Murphy's September 11: An Oral History (2002), which I previously blogged about and admire very much, is one such project. However, if you're deliberately trying to eschew getting into politics then it really behooves you to restrict your pool of narrators to "everyday people" — just as Murphy does. Once you start including the affected recollections of formerly high-ranking officials in the executive branch — as Graff does — then things are no longer as simple as just "[attempting] to listen, to hear others' stories, to know what it was like to experience the day firsthand, to wrestle with the confusion and terror" (pg. xx). (It probably doesn't help that the book has its origins in a Politico piece that centers the memories of those who were on board Air Force One throughout much of the tragedy.)
This is not to say that Graff doesn't recognize that there is some tension at the heart of The Only Plane in the Sky. As he writes in the Author's Note (pg. xxii):
As the nation united in solidarity after the attacks, it also descended into two wars that continue to this day and reshaped multiple corners of the world; thus 9/11 remains a daily presence in our national politics and our international geopolitics, and it fundamentally changed the way we live, travel, and interact with one another. As Rosemary Dillard, an American Airlines manager in D.C. whose husband, Eddie, was aboard one of the hijacked flights, said, "I still think we all walk on eggshells. I don't think that the young people who will be [reading] this will know the same freedom I knew growing up."
Rather than carefully connect the dots here for young people and other readers, though, Graff opts instead to beat about the bush. "…To understand all that came after," he continues, "we must first understand what it was like to live through the drama and tragedy that began under the crisp, clear blue skies of Tuesday, September 11, 2001" (pg. xxii). But Graff's approach winds up exacerbating this tension instead of resolving it. On the one hand, the author wants a decontextualized oral history of "an unprecedented moment"; on the other hand, he also wants to include those whose words and voices should never and can never be considered apolitical (George W. Bush, Dick Cheney, Donald Rumsfeld, Condoleezza Rice, and John Bolton, to name just a few).
At this point, it's worth underscoring (again and again) that there really is no such thing as a politically neutral work anyway: as Toni Morrison teaches us, even those projects "that try hard not to be political are [essentially being] political by saying, 'We love the status quo.'" The Only Plane in the Sky is very much a political work in this sense, though Graff's biases are also fairly apparent in other choices he makes and doesn't make throughout the book. For example, Gordon Johndroe, "assistant press secretary, White House," throws an elbow at Michael Moore's Fahrenheit 9/11 (2004) because of its criticisms of Bush's inaction in the first several minutes after he was notified of the attacks. "…It wasn't an issue until [the film]," he insists (pg. 78). That Graff includes comments like this without any counter or challenge certainly gives the impression that he shares or at least has no issues with their seeming implications — in this case, that it's unnecessary or somehow mean-spirited to critically examine the then-Commander-in-Chief's decision-making in those early moments of crisis.
Relatedly, the book's narrow definition of "comprehensive" also needs to be discussed. What exactly is meant by this term is never clearly explained, and Graff only says that "The Only Plane in the Sky is comprehensive, [but] it is not complete" — though this is specifically in reference to the fact that "these stories capture only a single moment in time." The term seems to refer to the book's coverage of the events of the day, as well as its wide variety of narrators with first-hand knowledge: eyewitnesses, survivors, victims' family members, first-responders, various law enforcement and military personnel, politicians and their staff, journalists, and others. But even if we accept that this makes for a "comprehensive" approach, there is still not as much range as there could be. Graff notes that sometimes "perspectives differ," but certain important narrators and/or viewpoints are excluded altogether (pg. xxi). For instance, though the book includes Congressional voices (from both sides of the aisle), conspicuously absent is the voice of Rep. Barbara Lee (D-CA), who, only three days after the attacks, had the good sense to cast the lone vote against the resolution that authorized President Bush to "use all necessary and appropriate force against those nations, organizations, or persons he determines planned, authorized, committed, or aided the terrorist attacks that occurred on September 11, 2001, or harbored such organizations or persons." Why are her memories of that day less worthy of inclusion than those of Tom Daschle or Dennis Hastert? Similarly, it appears that only one member of September Eleventh Families for Peaceful Tomorrows, Beverly Eckert, is included among the group of narrators who lost loved ones on September 11, 2001 — though nowhere in the book can we find any mention of this anti-war organization, which came into being less than six months after the attacks, or her affiliation with it.
While we're on the subject of what's included and not included in the book, it should be noted that The Only Plane in the Sky is made up not only of interviews conducted by Graff but many more that were not. As he explains (pg. xx-xxi):
To construct this book, I worked for two years with Jenny Pachucki, an oral historian who has dedicated her career to stories of September 11 and who located for me about 5,000 relevant oral histories collected and archived around the country. We closely read or listened to about 2,000 of those stories to identify the voices and memories featured here. As part of that, I've drawn upon interviews and exhaustive work from the National September 11 Memorial & Museum and the 9/11 Tribute Museum (New York City), the Flight 93 National Memorial (near Shanksville, Pennsylvania), the September 11th Education Trust, the U.S. House of Representatives Historian's Office, C-SPAN, the Arlington County (Virginia) Public Library, the Fire Department of the City of New York, the Historical Office of the Office of the Secretary of Defense, the U.S. Air Force, the U.S. Coast Guard, the 9/11 Commission, the Museum of Chinese in America (New York City), Columbia University, Stony Brook University, and other repositories, as well as a host of snippets and transcripts culled from news articles, magazine profiles, pamphlets, videos, documentaries, collections ranging from the trial exhibits of 9/11 conspirator Zacarias Moussaoui to a compilation published by America Online of its users' thoughts, posts, and memories of 9/11, and countless other books, including three that deserve special mention for their usefulness: Mitchell Fink and Lois Mathias's terrific 2002 collection of oral histories, Never Forget, as well as two works focused on the 9/11 New York maritime boatlift, Mike Magee's All Available Boats and Jessica DuLong's Dust to Deliverance. To supplement those existing archival primary sources, I've also collected several hundred interviews, personal reflections, and stories myself, about 75 of which are featured here.
Rightly or wrongly, "oral history as journalism" suggests to me that the journalist has done all of the fieldwork themselves. The collagic technique practiced by Graff and others, which draws on existing archives as much as (if not more than) their own interviewing, might actually require a different and more specific designation, then. For lack of a better term, I think of these efforts as "verbatim journalism," in that they pull from all kinds of oral and textual sources, just as many pieces of verbatim theatre are often based on oral history interviews, archival materials, and/or some combination of the two. By way of example, The Only Plane in the Sky includes material from oral history interviews, yes, but also from transcripts of radio transmissions, phone calls, and public speeches, among other things.
While I do think the book is critically hobbled by Graff's Quixotic attempts to avoid getting bogged down in politics, it nonetheless has its virtues as a work of "verbatim journalism." Though I often would have liked to read a bit more of peoples' recollections, The Only Plane in the Sky is, generally speaking, nimbly and sensibly edited; Graff has solid storytelling instincts that shine through in the arrangement of all this material. And in contrast to Murphy's September 11, which is organized geographically (each section of the book features a collection of narrators representing each of the different attack sites), Graff's book is organized temporally, giving us a minute-by-minute reconstruction of events through the memories and stories of the narrators. For those of us who remember that terrible day, this has an especially powerful, evocative effect. Scott Detrow is not wrong when he writes in his review of the book for NPR:
The Only Plane In The Sky is brutal, emotionally wracking reading. I repeatedly cried. I could feel my pulse elevate. I often had to put it down after a dozen pages. […] This book captures the emotions and unspooling horror of the day.
For most readers actively seeking out an oral history of September 11, 2001, The Only Plane in the Sky will probably give them exactly what they're looking for, even if it is missing a lot of what they need.
In these blog posts and the book reviews I sometimes write for other publications, I will occasionally suggest that a revised or expanded edition might provide the author with an opportunity to address shortcomings and improve their work. That's never said insincerely or patronizingly and it's absolutely the case here as well. Graff is clearly capable of setting things straight if he wants to do so. For proof, look no further than his current project, a real-time oral history series about the COVID-19 pandemic, which notably places an appropriate amount of attention on politics. (One installment even focuses specifically on "the clear and consistent red flags about pandemic preparedness that Trump ignored.") I hope he will seriously consider revisions and expansions because, in its present form, what strengths The Only Plane in the Sky does have are greatly overshadowed by the ways in which the book (wittingly or not) contributes to the reckless sanitization of the Bush Administration. Graff is rightly concerned about future generations remembering the events of September 11, 2001, but to truly understand the tragedy it seems to me that we have no choice but to talk about both what happened before and after that day. Otherwise, we run the risk of obfuscating things for those future generations and saddling them with the consequences of that.