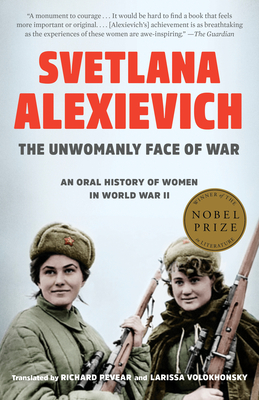 Last week, Sara Danius, the first woman to serve as Permanent Secretary of the Swedish Academy — the "independent cultural institution" which has, since 1901, been responsible for choosing each year's laureate for the Nobel Prize in Literature — passed away. She resigned her distinguished position last year, as the Associated Press notes, "after an internal dispute grew into a sexual misconduct and financial crime scandal that aroused concerns in the king and brought criticism from the Nobel Foundation's board." Though she "wasn't accused of personal wrongdoing" herself, Danius stated at the time that "her academy colleagues had lost confidence in her leadership and acknowledged the internal turmoil had 'already affected the Nobel Prize quite severely.'" For instance, two laureates were named this week — Olga Tokarczuk for 2018 and Peter Handke for 2019 — because the scandal has been so disruptive to the Academy's processes. (Honoring Handke in spite of his very troubling politics suggests that there are still some kinks for the body to work out, however.)
I confess, though, that my first association with Danius is a much brighter spot in her career: her oversight of the Academy's decision to bestow the 2015 Nobel Prize in Literature on one of my heroes — Svetlana Alexievich.
In addition, on the morning the prize was announced, Danius was asked to name her personal favorite of Alexievich's books, and I think her answer is especially beneficial for interested readers: without hesitation, she answered that it was 1985's The Unwomanly Face of War: An Oral History of Women in World War II. "[And] that's the one book that I would [also] recommend that people begin with [if they're wanting to explore Alexievich's writings]," she added.
There are several possible reasons that someone might name this particular book as a starting point for neophytes. For one thing, this was the book that really, in quite dramatic fashion, announced the Belarusian author as a titanic figure in the world of literary oral history. Alexievich's biography on the Nobel Prize website tells the story:
In 1983 she completed her book The Unwomanly Face of War. For two years it was sitting at a publishing house but was not published. Alexievich was accused of pacifism, naturalism and de-glorification of the heroic Soviet woman. Such accusations could have quite serious consequences in those days. All the more so since already after her first book I've Left My Village (monologues of people who abandoned their native parts), she already had a reputation of being a dissident journalist with anti-Soviet sentiments. On order of the Belarusian Central Committee of the Communist Party Alexievich's already completed book was destroyed and she was accused of anti-Communist and anti-government views. She was threatened with losing her job. They told her: "How can you work on our magazine with such alien views? And why are you not yet a member of the Communist Party?"

But new times came with Mikhail Gorbachev's ascent to power and the start of perestroika.

In 1985 The Unwomanly Face of War came out simultaneously in Minsk and in Moscow. In subsequent years it was repeatedly reprinted; all in all more than two million copies were sold.
For another thing, Danius points to the unique content of the book itself, which raises the voices of those whose participation in World War II is not often discussed, or even well understood: women. Specifically, The Unwomanly Face of War records the reflections of Soviet women during the Second World War, including a large sampling of those who served in various capacities in the military. As the historian whose interview opens the book explains (pg. xii):
During World War II the world was witness to a women's phenomenon. Women served in all branches of the military in many countries of the world: 225,000 in the British army, 450,000 to 500,000 in the American, 500,000 in the German…

About a million women fought in the Soviet army. They mastered all military specialties, including the most "masculine" ones. A linguistic problem even emerged: no feminine gender had existed till then for the words "tank driver," "infantryman," "machine gunner," because women had never done that work. The feminine forms were born there, in the war…
For me, though, a key reason for recommending The Unwomanly Face of War ahead of the author's other books would be the prefatory material, which amounts to her creative manifesto — a very significant thing in and of itself. If you want to understand both why and how Alexievich has "developed her own nonfiction genre, which gathers a chorus of voices to describe a specific historical moment" — and, as I like to say, if you're reading a blog devoted to thinking about the places where oral history and the documentary arts intersect, why wouldn't you? — then this is the place to start.
In these preliminary pages, entitled "A Human Being is Greater than War" (at least that's how it's rendered in English by translators Richard Pevear and Larissa Volokhonsky),  Alexievich begins by talking about a crucial inspiration — namely, a book that she found in the midst of her "[search] for a genre that would correspond to how I see the world, how my eye, my ear, are organized" (pg. xv). She continues (ibid.):
Once a book fell into my hands: I Am from a Burning Village, by A. Adamovich, Ya. Bryl, and V. Kolesnik. I had experienced such a shock only once before, when I read Dostoevsky. Here was an unusual form: the novel was composed from the voices of life itself, from what I had heard in childhood, from what can be heard now in the street, at home, in a café, on a bus. There! The circle was closed. I had found what I was looking for. I knew I would.

Ales Adamovich became my teacher…
It's important to mention here that when Alexievich uses the term "novel," whether to describe I Am from a Burning Village or one of her own books, she does not mean "fiction." As Laura Esther Wolfson explains:
The Russian language lacks a term for oral history, and so, with refreshing disregard for the sometimes heavily fortified border separating fiction from nonfiction, Alexievich…[came] up with her own, calling her books "novels in voices," or simply "novels." This despite the fact that their content [comes] verbatim from taped interviews, [has] no narrative through-line, and [swaps] in a new protagonist every couple of pages.
And, in fact, as Timothy Snyder sees it, Alexievich's so-called novels are really "a kind of anti-fiction, and alternative to the alternative realities which, in both Russia and Belarus, arise behind the blindfold of a double nostalgia: of today's ruling elite for the 1970s and 1980s, which were themselves a time of manufactured nostalgia for the Soviet 1930s and 1940s." Hence it is not terribly surprising that the authorities have taken such a belligerent attitude towards her work.
But regardless of what we call them, it is the quality of the voices contained in Alexievich's books that matters most. As she writes about those collected in The Unwomanly Face of War (pg. xvii):
I've happened upon extraordinary storytellers. There are pages in their lives that can rival the best pages of the classics. The person sees herself so clearly from above — from heaven, and from below — from the ground. Before her is the whole path — up and down — from angel to beast. Remembering is not a passionate or dispassionate retelling of a reality that is no more, but a new birth of the past, when time goes in reverse. Above all it is creativity. As they narrate, people create, they 'write' their life. Sometimes they also 'write up' or 'rewrite.' Here you have to be vigilant. On your guard. At the same time pain melts and destroys any falsehood. The temperature is too high! Simple people — nurses, cooks, laundresses — behave more sincerely, I became convinced of that… They, how shall I put it exactly, draw the words out of themselves and not from newspapers and books they have read — not from others. But only from their own sufferings and experiences. The feelings and language of educated people, strange as it may be, are often more subject to the working of time. Its general encrypting. They are infected by secondary knowledge. By myths.
As the author sees it, "at least three people participate" in her process of interviewing a narrator: "the one who is talking now, the one she was then, at the moment of the event, and myself" (pg. xx). She continues (pg. xxi-xxii):
I'm interested in not only the reality that surrounds us, but in the one that is within us. I'm interested not in the event itself, but in the event of feelings. Let's say — the soul of the event. For me feelings are reality.

And history? It is in the street. In the crowd. I believe that in each of us there is a small piece of history. In one half a page, in another two or three. Together we write the book of time. We each call out our truth. The nightmare of nuances. And it all has to be heard, and one has to dissolve in it all, and become it all. And at the same time not lose oneself.
Alexievich's books, then, are, in her words, "temples [built] out of…feelings" (pg. xxi). And it is precisely this exaltation of subjective affective experiences that has earned the author the ire of government censors. Speaking about The Unwomanly Face of War in her 2016-17 Henry E. and Nancy Horton Bartels World Affairs Fellowship Lecture, entitled In Search of the Free Individual: The History of the Russian-Soviet Soul, she explains:
The censors were particularly indignant about an episode describing 200 young women soldiers marching. The men marching behind them tried not to look down at the sand, where there were drops of blood. It was that time of the month for many of the women, and they needed cotton, or something, but the Soviet army didn't issue those sorts of things. The women were ashamed. When they reached a ford crossing a river, the Germans began bombing. The men all hid, but the women rushed into the water to wash themselves — making an excellent target. Almost all of them were shot from the air. "Why are you bringing biology into it? You should be describing the heroism!" the censor shouted at me. I tried to argue that humans are made up of many things, including biology. I'm interested in the body as a connection between nature and history. Ideals can't be made of plaster, like monuments. In the end, that page was cut out of the first edition. I was able to reinstate it only 10 years later. During perestroika. The censor even deleted the following scene: I asked a woman, a former sniper, what she took to the war with her. Her answer: "A suitcase full of candy. I spent my entire last paycheck buying chocolates." And we laughed. "You call this history…these candies?" The censor was angry. "Yes, it's history," I replied. "These kinds of details make a huge impression."
If Alexievich's work has a subversive power, it is because she presents "oral history stripped down to segments so raw that it can stretch both credulity and the reader's tolerance for pain," to borrow Masha Gessen's eloquent and spot-on description.
But how exactly the author is able to elicit such impactful reflections from her narrators? The answer, Alexievich explains in The Unwomanly Face of War, is all in how she sees the world around her (pg. xix):
Texts, texts. Texts everywhere. In city apartments and village cottages, in the streets and on the train…I listen…I turn more and more into a big ear, listening all the time to another person. I "read" voices.
If this seems a bit too poetical to be practically useful, she does get down to the nitty-gritty elsewhere in the preface (pg. xvii):
Often I have to go for a long time, by various roundabout ways, in order to hear a story of a 'woman's,' not a 'man's' war: not about how we retreated, how we advanced, at which sector of the front…It takes not one meeting, but many sessions. Like a persistent portrait painter.

I sit for a long time, sometimes a whole day, in an unknown house or apartment. We drink tea, try on the recently bought blouses, discuss hairstyles and recipes. Look at photos of the grandchildren together. And then…After a certain time, you never know when or why, suddenly comes this long-awaited moment, when the person departs from the canon—plaster and reinforced concrete, like our monuments—and goes on to herself. Into herself. Begins to remember not the war but her youth. A piece of her life…I must seize that moment. Not miss it! But often, after a long day, filled with words, facts, tears, only one phrase remains in my memory (but what a phrase!): "I was so young when I left for the front, I even grew during the war." I keep it in my notebook, although I have dozens of yards of tape in my tape recorder. Four or five cassettes…
All of this is to say that a truly incredible amount of time and effort go into getting just one of the many interviews that make up a book by Svetlana Alexievich. And, of course, it takes much more than simply hard work and long hours; as the author herself acknowledges, doing an interview means that has to be "simultaneously a writer, reporter, sociologist, psychologist and preacher," and that "all [her] mental and emotional potential is realized to the full" during the process.
There's much more in these early pages of The Unwomanly Face of War — about Alexievich's thoughts on history, truth, women, and other vast subjects — but, again, I think these portions about her methodology are especially valuable for those of us who work or are interested in the places where oral history and the documentary arts converge. (Discussing the preface in his review of the book for the Boston Globe, John Freeman writes that "anyone who has ever elicited important stories or traumatic remembrances ought to read it," and that it's "worth the book's cost alone.") Too often the work of authors like Alexievich or Studs Terkel or Wallace Terry is reductively described as "oral history for a popular/non-academic audience." But, of course, far more goes into thinking about each of these authors' approaches to literary oral history than just how to make the work interesting to the widest possible readership. Few practitioners, though, have really delved into their own process for readers with the thoughtfulness and robustness that Alexievich does here.
On the one hand, I've always felt that the gobsmackingly beautiful interviews in books like The Unwomanly Face of War really speak for themselves. And while literary oral histories are indeed distinct from academic oral histories, I thought that that was generally understood (except by the most pedantic among us) and sort of the point. On the other hand, though, I also think that Alexievich's reflections do enrich the interviews: in addition to being constructive exercises in self-definition and self-assessment, they go a long way towards contextualizing the narrators' contributions and situating the author among the voices in her book. Not only that, such reflections will probably encourage future efforts at literary oral history; while not a guidebook, the preface offers an instructive and indispensable look under the hood of an essential work in the genre. (If nothing else, it has been inestimably helpful to me!)
"…I don't love great ideas," Alexievich tells readers near the end of her preface, shortly before we are fully immersed in the vivid memories and unforgettable stories of The Unwomanly Face of War's narrators. "I love the little human being…" (pg. xxxvii). By the end of the book, it's strikingly clear why that is. What the author may not have counted on, though, is that her own voice earns as much of the reader's empathy, respect, and affection as any of her narrators.